Carole King - Her Greatest Hits (Songs Of Long Ago) - Vinyl
Regular price
$23.99 USD
-
Sale price
$23.09 USD
Unit price
per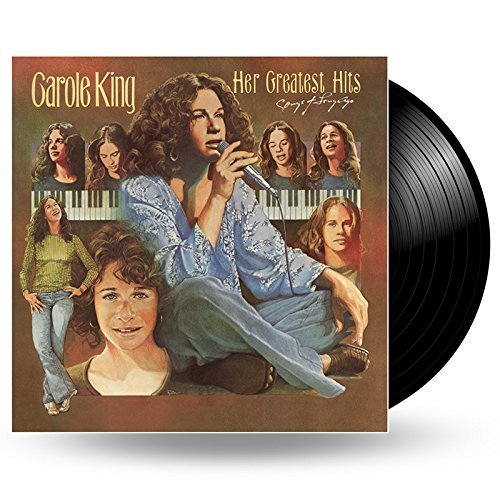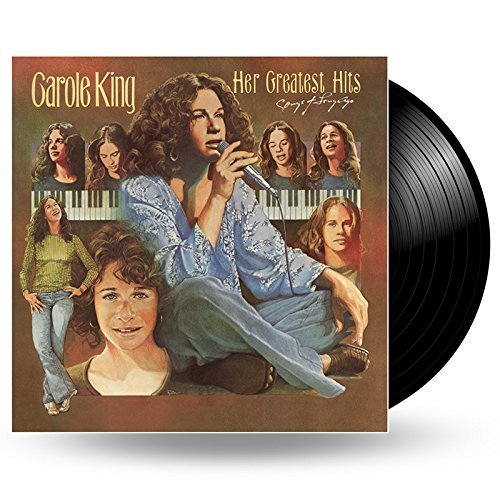 description
INVENTORY
This 1999 reissue contains two bonus tracks previously issued on THE CARNEGIE HALL CONCERT (EK 64942).
Personnel includes: Carole King (vocals, piano, keyboards); James Taylor (acoustic guitar); Danny Kortchmar (guitar, congas); Dean Parks, David T. Walker (guitar); Curtis Amy (flute, soprano & baritone saxophones); Ernie Watts, Tom Scott (tenor saxophone); Chuck Findley (trumpet); Oscar Brasher (flugelhorn); George Bohannon (trombone, euphonium); Charlie Loper, Dick Hyde (trombone); Ralph Schuckett (electric piano); Charles Larkey, Lee Sklar (bass); Russ Kunkel, Joel O'Brien, Harvey Mason, Andy Newmark (drums); Teresa Calderon (congas); Ralph MacDonald, Bobbye Hall (percussion); Merry Clayton, Julia Tillman (background vocals).
Originally released on Ode (JE 34967) and Epic (EK 64942). Includes liner notes by Graham Nash.
Digitally remastered by Vic Anesini (Sony Music Studios, New York, New York).
This expanded CD reissue of a popular vinyl best-of is a succinct 14-track summation of Carole King's eight years at Ode Records. Although the piano-playing singer-songwriter recorded several albums during this period, 1971's TAPESTRY, of course, stands out from the rest. One of the biggest-selling albums of all time, TAPESTRY is also an unqualified artistic success, one of those rare albums whose sales match its quality. Unfortunately, HER GREATEST HITS is rather unfairly skewed towards that towering album, with five of the 14 tracks, counting a live take of "(You Make Me Feel Like) A Natural Woman," coming from it. While songs like "So Far Away" and "It's Too Late" are unimpeachable, this collection unintentionally denigrates King's other fine albums, such as 1973's FANTASY, which is only represented by the lovely, hymn-like "Believe In Humanity." This is a most enjoyable collection, but those who want to delve further into this period of King's career should perhaps check out the more thorough double-disc A NATURAL WOMAN.
View full details