Taylor Swift - Taylor Swift | Midnights (Bundle) | Collect All 4 / Completed Clock - Vinyl
Regular price
$131.17 USD
Regular price
$131.17 USD
-
Sale price
$131.17 USD
Unit price
per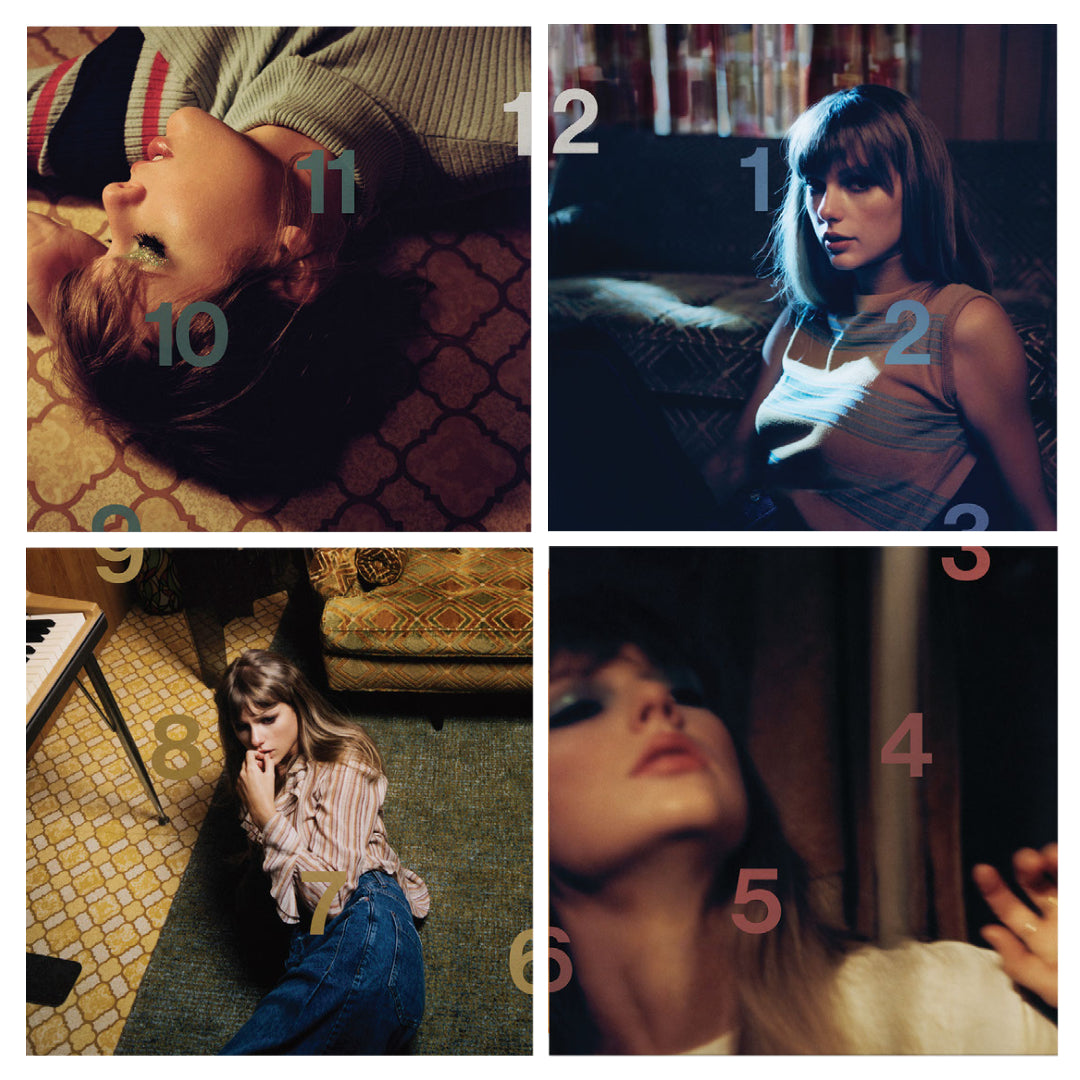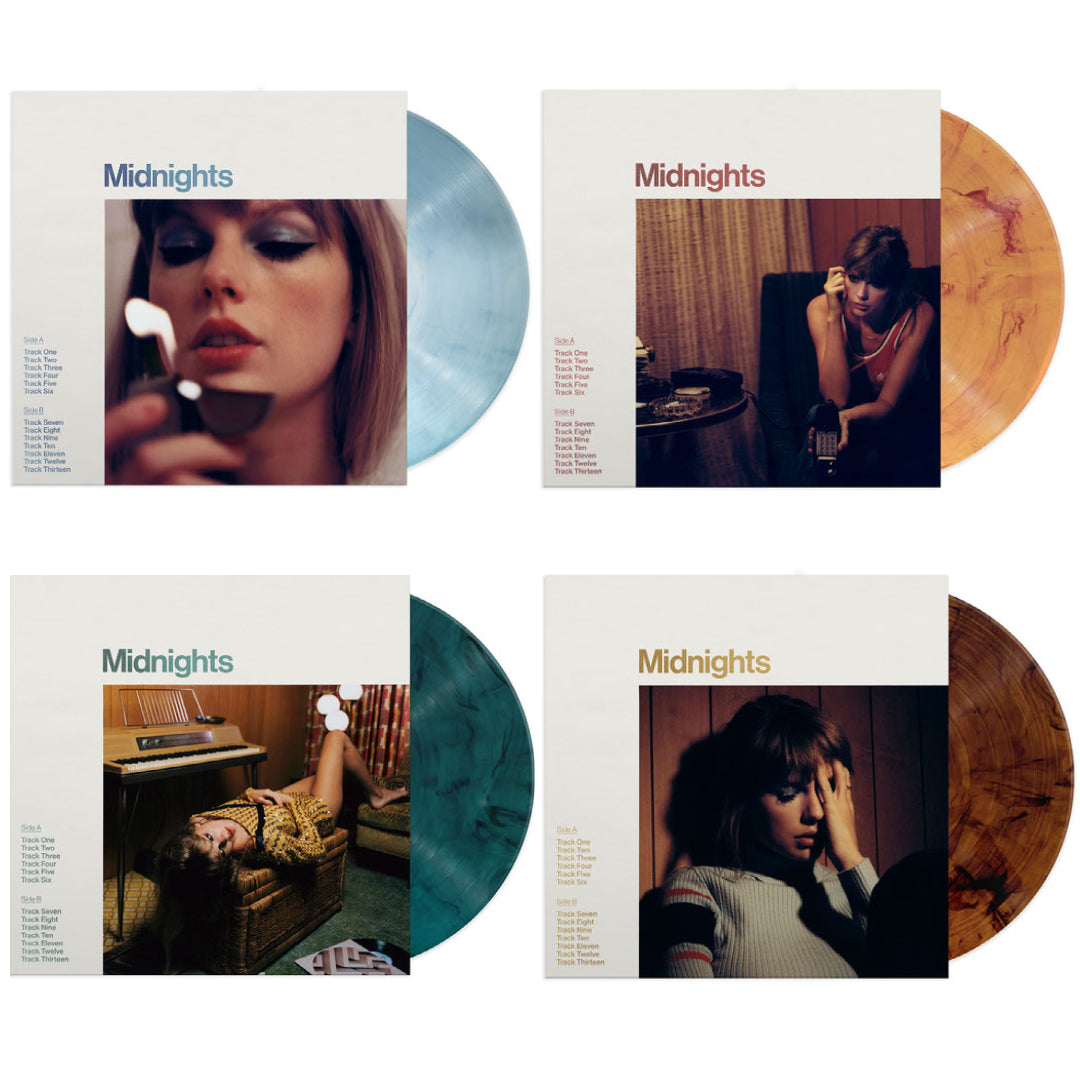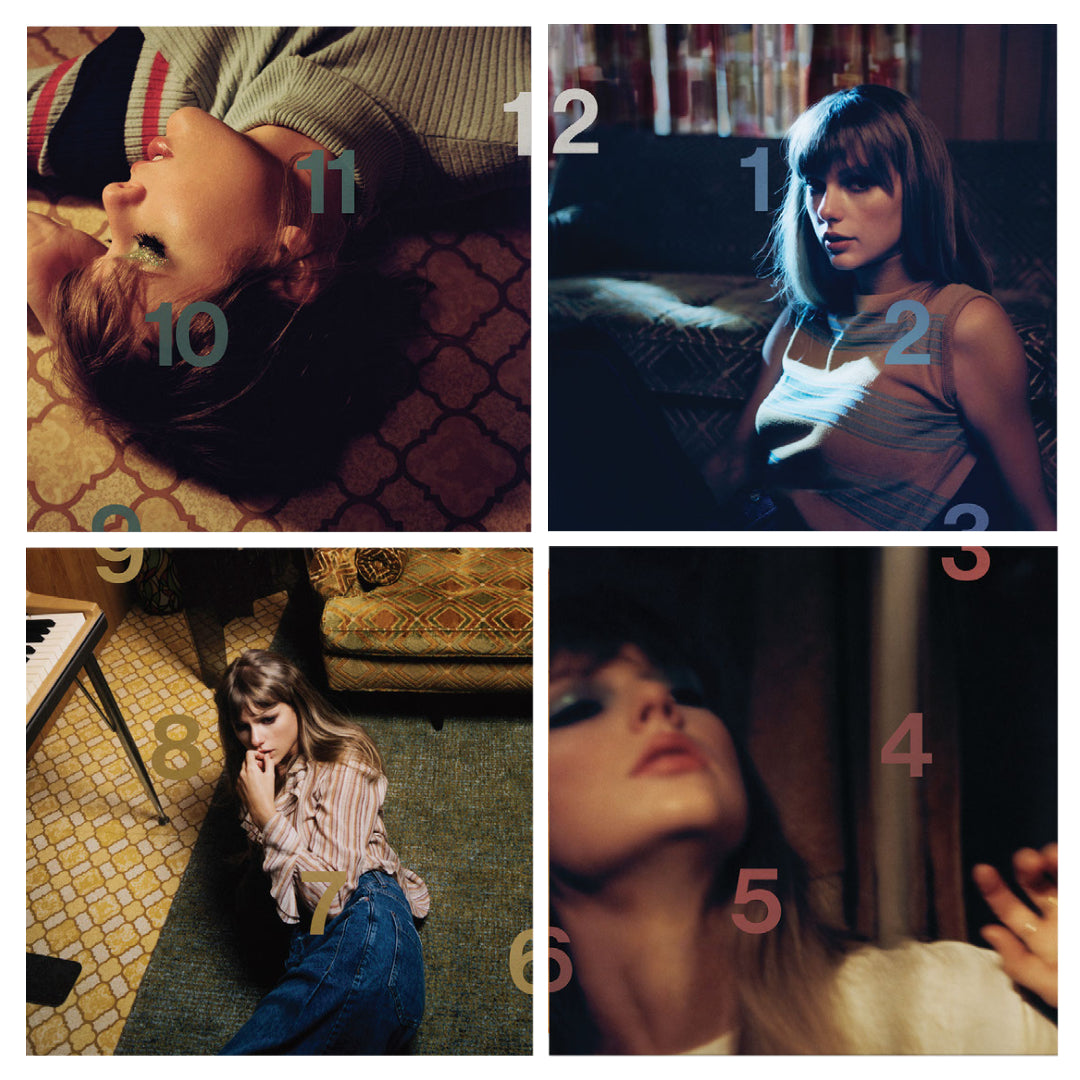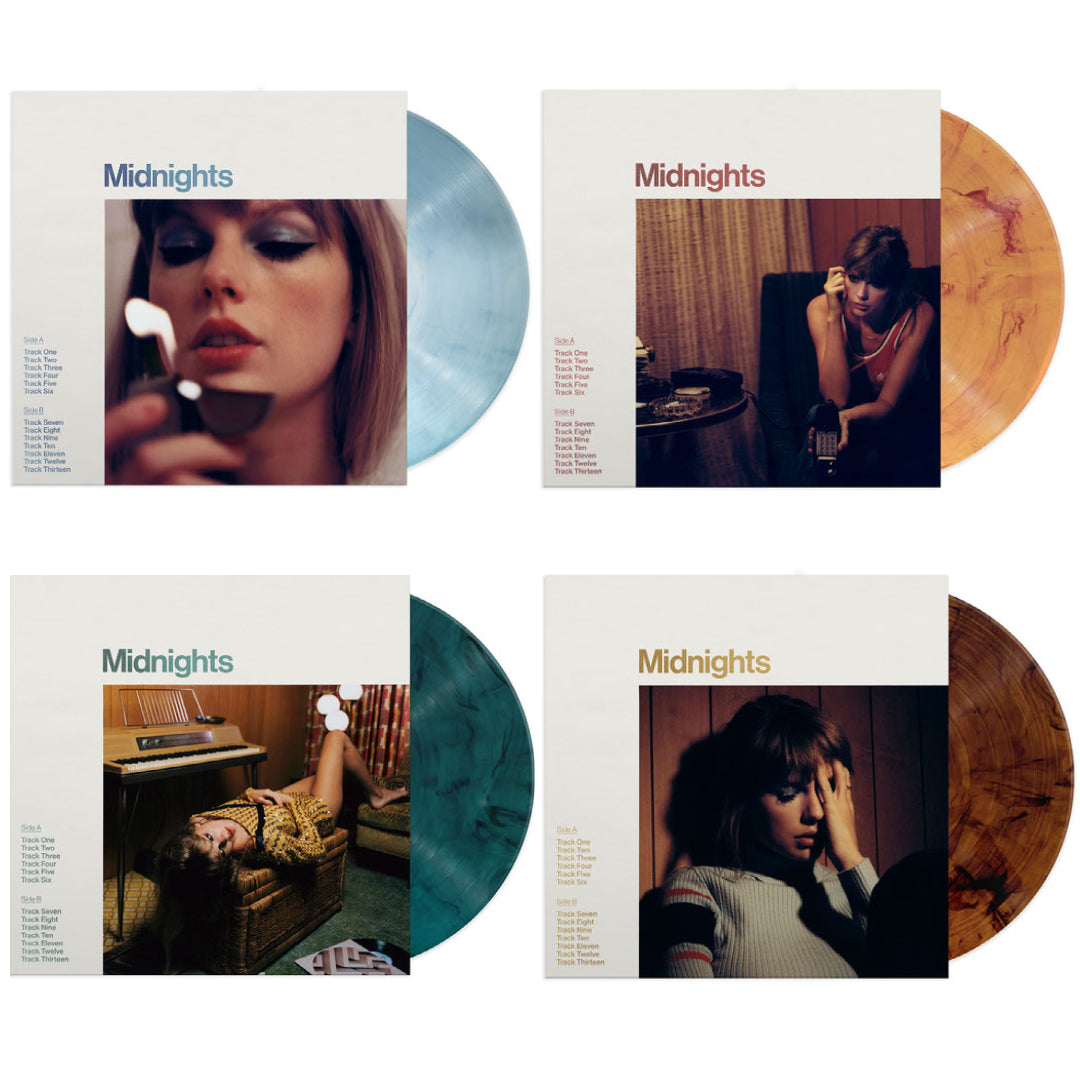 description
INVENTORY
Collect ALL 4 Color Variants Here! Limited stock available. FREE SHIPPING on this Bundle only!
Each Vinyl Album Includes:
13 Songs
4 of 4 collectible album jackets with unique front and back cover art
4 of 4 unique marbled color vinyl discs

Moonstone Blue Edition features a moonstone blue marbled color disc
Blood Moon Edition features a blood moon orange marbled color disc
Mahogany Edition features a mahogany brown marbled color disc
Jade Green Edition features a jade green marbled color disc

4 of 4 collectible album sleeves (each side features a different full-size photo of Taylor)
4 of 4 full-size gatefold photos
A collectible 8-page lyric booklet with never-before-seen photos

Limit 2 per customer. 

Depiction of this product is a digital rendering and for illustrative purposes only. Actual product detailing may vary. Please note due to the custom marbling process, each vinyl unit will be slightly different in coloration.

This product is for pre-order only and is expected to ship on or about October 21, 2022.
Genre: Pop Vocals
Best Sellers: Top50
Format: Vinyl
View full details